COMPOSITION - PRODUCTION - VIOLON
PORTRAIT IN SEVEN SHADES
Composed by Ted Nash.
Jazz at Lincoln Center Orchestra
Solo Violin: Nathalie Bonin
LA ESPADA DE LA NOCHE
TED NASH AND ODEON, Jazz quintet
Ted Nash (sax), Nathalie Bonin (violin), William Schimmel (Accordion), Clark Gayton (Tuba/trb), Matt Wilson (drums)
MAGIC NUMBERS
Post-Modern Jazz Ensemble
Composed by Quinsin Nachoff
Solo Violin: Nathalie Bonin
CANTOS DE BANDONEON
Nuevo Tango
Denis Plante and Racines String Quartet
HORIZONS ENSEMBLE
Post-Modern Jazz Ensemble
Composed by Quinsin Nachoff
Solo Violin: Nathalie Bonin
CAFÉ TANGO
Nuevo Tango
Denis Plante and Racines String Quartet
RISQUE ET PENDULE
Post-Modern Jazz Ensemble
Composed by Pierre Labbée
Solo Violin: Nathalie Bonin
KATJAR
CIEL DE LUNE
Jazz Fusion Trio:Nathalie Bonin (violin), Bernard Épaud (Gtr), Bertil Schulrabe (perc)
COLLABORATION : FILM-TV-GAMES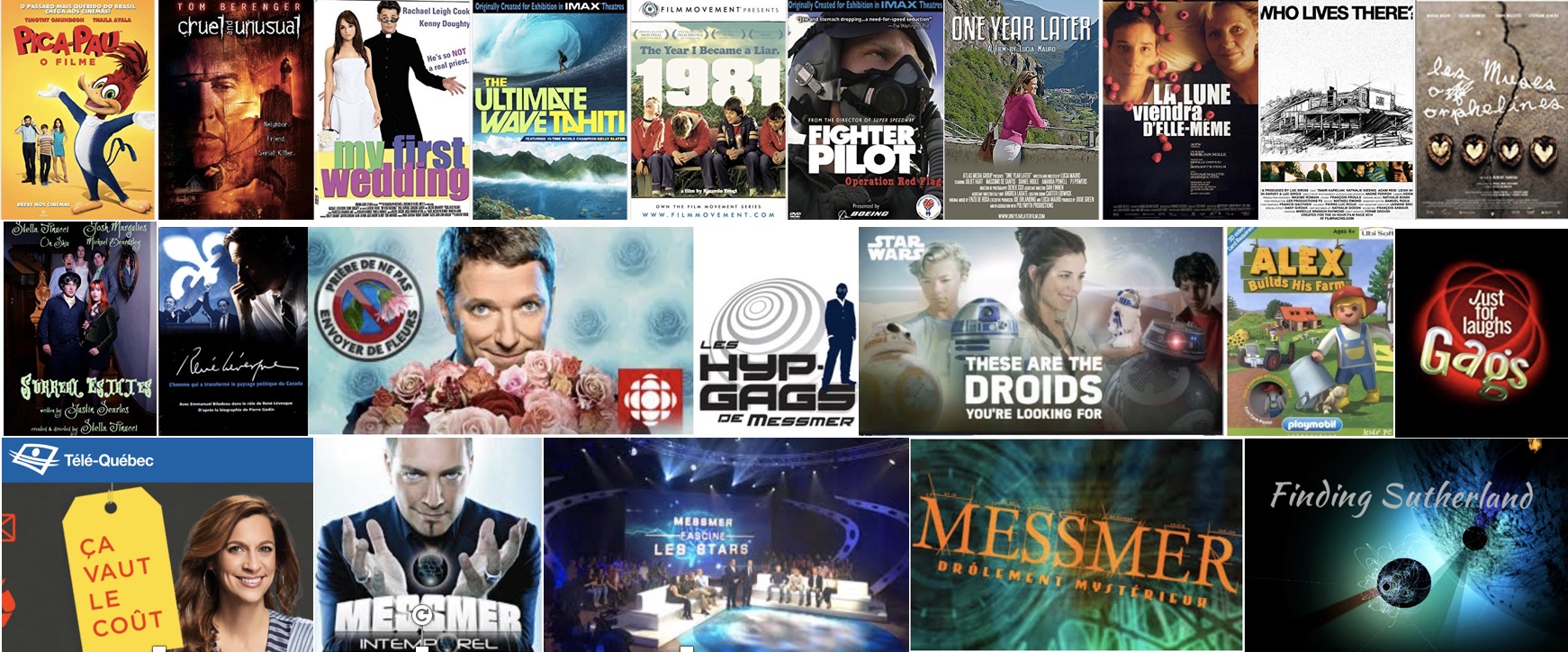 Née à San Francisco, se partageant maintenant entre Los Angeles, New York et Montreal selon les projets, Nathalie a toujours cherché à susciter l'émotion à travers la musique et l'art. Graduée de l'Université McGill en violon, elle a complété son Certificat de Maîtrise en composition pour le film et la télévision au Berklee College of Music Online School. Nathalie a plusieurs crédits à son actif pour des émissions et séries télévisées et a participé à de nombreux Stages prestigieux dont: LA Film Conducting Intensive Fellowship, ASCAP Hollywood Filmscoring Workshop, BMI Rick Baitz Mentorship, BMY/NYU Television and Adds Workshops, SCL NY Composers Mentorship Program, Finaliste au Oticons International Film Music Competition, Best Sound Design et Audience Award lors du 24 Hour Film Race 2014, Berklee Celebrity Scholarship et de nombreux Prix et Bourses du Conseil des Arts du Québec, du Conseil des Arts du Canada et de la Fondation SOCAN. Voici une liste de ses projets récents de composition:
"Transcendent Strings", compositrice pour MPATH Music Library dirigée par Michael A. Levine, 2018
"Restless Strings", compositrice pour MPATH Music Library dirigée par Michael A. Levine, 2018
"Messmer: Intemporel", Musique originale pour la tournée mondiale, Groupe Entourage, 2011-2018
"Just For Laughs Gags", Musique originale, Gags Juste Pour Rire, 2017-2018
"Prière de ne pas envoyer de fleurs", Thème et musique originale, Radio-Canada, 2011-2017
"Ça vaut le coût", Thème et musique originale, Télé-Québec, 2014-2016
"Hyp-Gags with Messmer", Thème et musique originale, Entourage, Bell Media, 2014-2015
"Messmer fascine les stars", Thème et musique originale, Entourage Television, TVA, 2014-2015
"Who Lives There", mMsique original et design sonore, court métrage, 24 Hour Film Race 2014 (gagnant du "Best Sound Design" et du "Audience Award")
"Céline Dion: une seule fois", Musique originale, Tourisme Québec, Québecomm, 2014
"Messmer: Drôlement mystérieux", Musique originale, Entourage Television, TVA, 2011-2013
"Guérir autrement", Thème et musique originale, série documentaire, Canal-Vie, 1998
Nathalie est violoniste sur la scène locale et internationale et a été soliste avec Wynton Marsalis et le Jazz at Lincoln Center Orchestra, member du quintette jazz new yorkais Ted Nash and ODEON, soliste avec la Société de Musique Contemporaine du Québec (SMCQ) dirigée par Walter Boudreau, Violon solo de l'Ensemble Contemporain de Montréal et pour la tournée dans l'ouest canadien en 2007. Elle se joint fréquemment aux membres de l'Orchestre Métropolitain et de l'Opéra de Montréal pour divers concerts.
En plus de ses multiples contributions comme soliste en musique jazz, contemporaine, tango et musique du monde, Nathalie a également collaboré sur scène ou en studio avec de plusieurs artistes de renom tels: Stevie Wonder, YES, Bran Van 3000, Moist, DeadMau5, Peter Cetera, Luciano Pavarotti, Charles Aznavour, Gino Vannelli, Salvatore Adamo, Gage, Henri Salvador, Nanette Workman, Cirque du Soleil and Cirque Éloize. On peut aussi entendre son violon sur de nombreuses trames sonores de film et de télévision telles que: My First Wedding, Cruel and Unusual, The Watch Tower, Sans Elle, Les Muses Orphelines, Aurore, René and Maurice Richard. Elle est soliste et chef des cordes sur La Voix à Montréal et a joué sur la majorité des émissions de variété montréalaises comme violoniste invitée ou comme membre du House Band.
À titre de violoniste, Nathalie est récipiendaire de nombreux prix et bourses : Conseil des Arts du Canada et Conseil des Arts et des Lettres du Québec (1998-2018); 1er Prix Compétition Darhius Milhaud (McGill University, 1992); 1er Prix Long Island University Summer Festival Concerto Competition (1985), et Gagnante au Concours de Musique du Canada à Montréal (1981).
Nathalie adore repousser les limites et a créé un numéro de violon aérien défiant la gravité qu'elle présente depuis 10 ans pour des événements mondiaux et de grande envergure tels : NHL All-Star Game, NHL Oiler's Opening Season Ceremony, Loréal, Toyota World Conference, SNC-Lavalin, Genivar, Desjardins Financial Security, COOP Desjardins, Air Medic et plusieurs émissions et spéciaux télévisés : La Vie est un Cirque (TV5Monde), L'Heure de Gloire (SRC) et les Finales de Star Academie.
Nathalie est membre du Grammy Recording Academy (Los Angeles chapter) et du Emmy Television Academy.
Nathalie remercie le Conseil des Arts du Canada, le Conseil des Arts et des Lettres du Québec, la Fondation SOCAN et YAMAHA Canada pour leur support.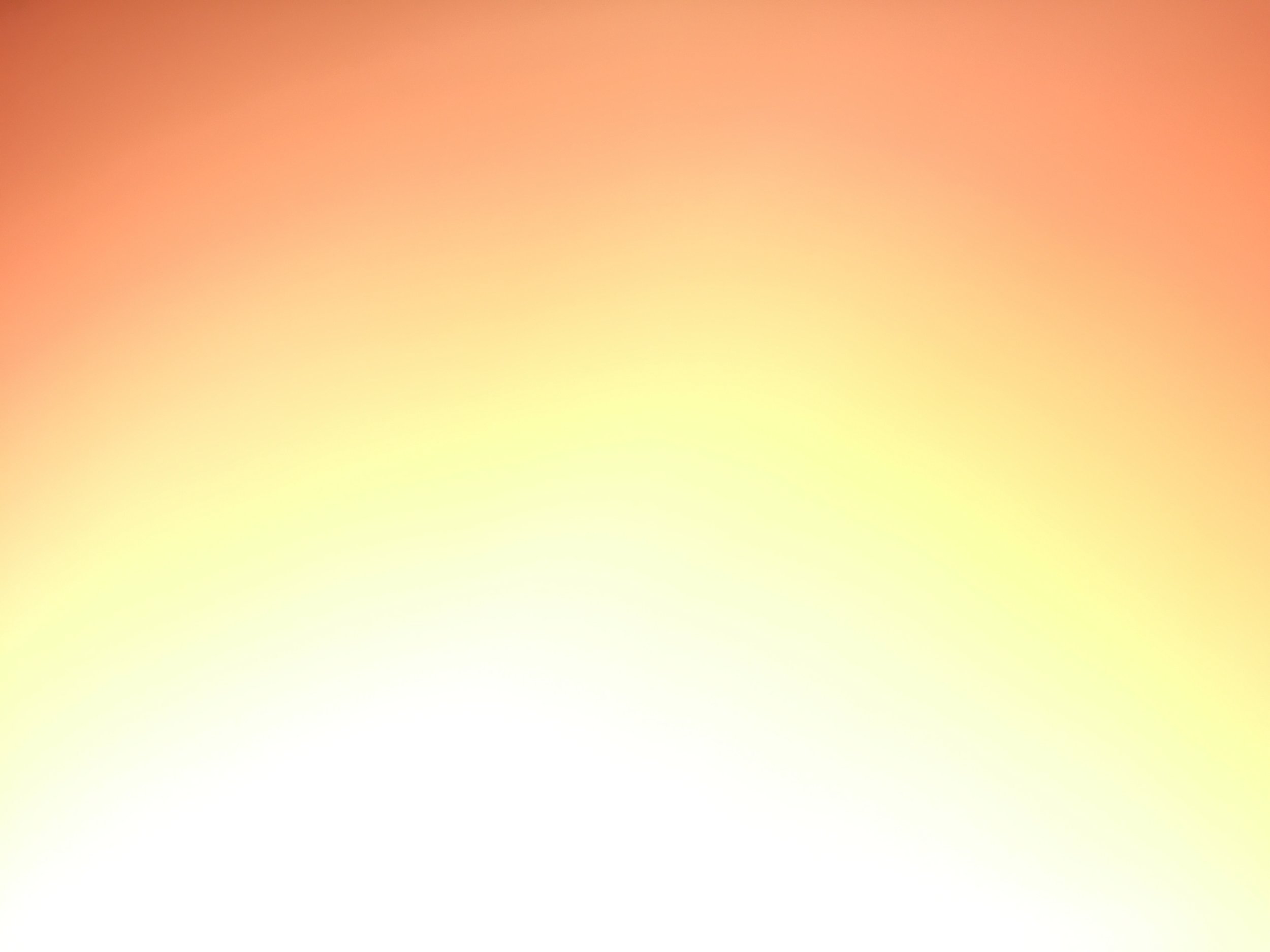 production/COMPOSITION/ORCHEstration/arrangement
performanceslive/studio/television
Enregistrement à distance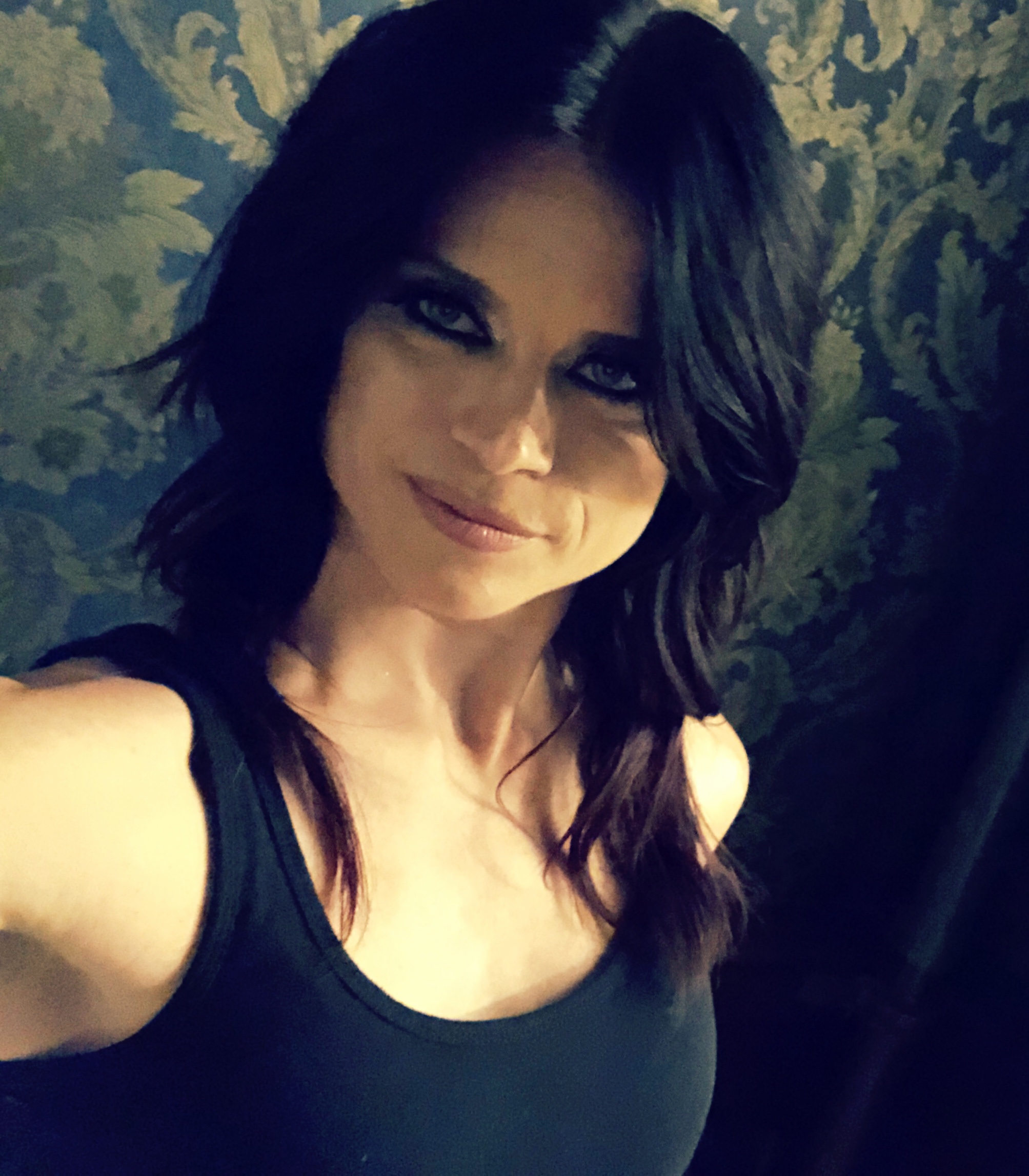 CE QU'ILS DISENT (English)....
LA PRESSE
"...expressive violinist, Nathalie Bonin."Ben Ratliff, The New York Times,
"Bonin's violin work is also simply gorgeous. Her contributions to Odeon are many, particularly considering her interest in all kind of music from around the world. Bonin plays a nicely turned solo (on Walk this way)." Jazzitude CD Review
"The group's most interesting member, however, is violinist Nathalie Bonin, whose emotionally direct playing...", Chris Kelsey, JazzTimes
"Joined by violinist Nathalie Benin (who has a beautiful "legit" tone)". Scott Yanow, L.A. Jazz Scene
"Nathalie is a consistantly exciting, gifle performer who excels in modal improvisation, winding up her solos slowly and adding more and more rythmique intensity." Mark Chung, Strings Magazine
"Walk This Way" (not the Aerosmith song) concludes the album, a blues with a boogie bottom and a loose-limbed violin solo by Nathalie Bonin. Great stuff!" Paul de Barros, Seattle Times,
"Two beautifully intense movements of "Concierto de Aranjuez" help to sway listeners into moods of optimism and tragedy with sensitive solos from Nathalie Bonin on violin alternating with Nash's pensive saxophone lines." Paula Edelstein, All About Jazz
"And Nash's sense of humor extends beyond tangofication—to the fleet-fingered violin and clarinet-led reading of the Latin evergreen "Tico Tico" and indeed to the very inclusion of "Walk This Way," another tune in which violinist Nathalie Bonin makes a big and joyful impression." Chris May, All About Jazz,
"Violinist Nathalie Bonin—a versatile player heard most recently on saxophonist Ted Nash's La Espada De La Noche (Palmetto, 2005)—proves once again that a younger generation of classically-trained players is often just as comfortable in extemporaneous settings. "To Solar Piazza" opens with a passionate solo from Bonin that leads into a softer pseudo-tango referencing Astor Piazolla's integration of 20th Century classical constructs into the folks music of his own culture."John Kelman, All About Jazz
"The string quartet has a solid solo voice in leader Nathalie Bonin's violin." Troy Collins, All About Jazz
APPRÉCIATION POUR ENREGISTREMENTS :
"Nathalie is the go-to violinist for all of our recordings at the Mpath production music library. (And I'm picky - I'm a violinist myself!) But she is also a fine composer who has created beautiful work as well." - Michael A Levine(Siren, Cold Case, Star Wars Detours)
"At long last, Nathalie is moving to LA. Beware other violinists... she is a phenomenal player! She recently completed a recording of the suite I prepared from the film "Drag Me To Hell" for violin and orchestra. I don't think the Devil them-self could have done better!" -Christopher Young(Dram Me To Hell, Hell Raiser, Jennifer 8, The Gift)
"Nathalie's violin playing is beautiful, accurate and exciting, whether playing parts I wrote or improvising over changes she gets the job done. Next time send less stems so I don't have to struggle to decide between so many lovely performance!" - Garry Schyman(Shadow of War, Bioshock, Dante's Inferno)
"It is always great working with NB. Having the Luxury that she had the ability to record herself saves so much time. And the recorded files come always back in great quality and taste. So good to have you now in LA !!!" - Alex Geringas(Ice Age 5, Woody Woodpecker, The Lego Ninjago Movie)
"Nathalie is at once an expressive & emotive violinist and a consummate professional. Equally adept in performance and in the nuances of contemporary recording technology & production, she's a delight to work with, bringing deep feeling and richness to each of my scores upon which she has performed." - Nathan Halpern (The Rider, The Gift, Over the Wall)
Nathalie Bonin is an amazing composer and violinist! she has made my compositions come alive in a timely way with her magnificent heightened abilities as a violinist and a producer! She truly is nothing short of amazing! - Michael Raye
Nathalie was wonderful when I needed a quick violin solo recorded, she went above and beyond and gave me multiple versions, and of course I used the one where she added her own interpretation with ornamentations that only a master violinist would come up with! Hope to work with her again soon! - George Shaw
The professionalism, dedication, musicality and passion she puts into my projects, make Nathalie a top musician with whom it is a great pleasure to collaborate! - Paul Bisson
Talent, efficacy, generosity and delivery. That's Nathalie Bonin. - Sari Dajani
Nathalie is a consummate professional. She has recorded violin parts remotely for two of my projects. Her musicality and the quality of the performances and recordings is outstanding. - Jairo Duarte-Lopez
From the first note, Nathalie performs with exceptional musicianship and delivers quality recordings quickly. - Troy Rogan
Nathalie is not only an exceptional violinist and a complete professional, she is also a delight to work with.
Her great tone and precise playing never fail to amaze me, and my clients are always impressed with the results!-Omri Lahav
Nathalie has the fastest turnaround, the most collaborative spirit and the highest quality I've ever had the pleasure to work with. - Pru Montin
Nathalie sangat LUAR BIASA! She is such a great violinist with a sensibility of a composer. She makes my compositions sound better. - Yakub Saputra
For booking and press inquiries, please contact KINÉMUSE PRODUCTIONS INC. at 514.707.3738